Weekly YOUTH Gatherings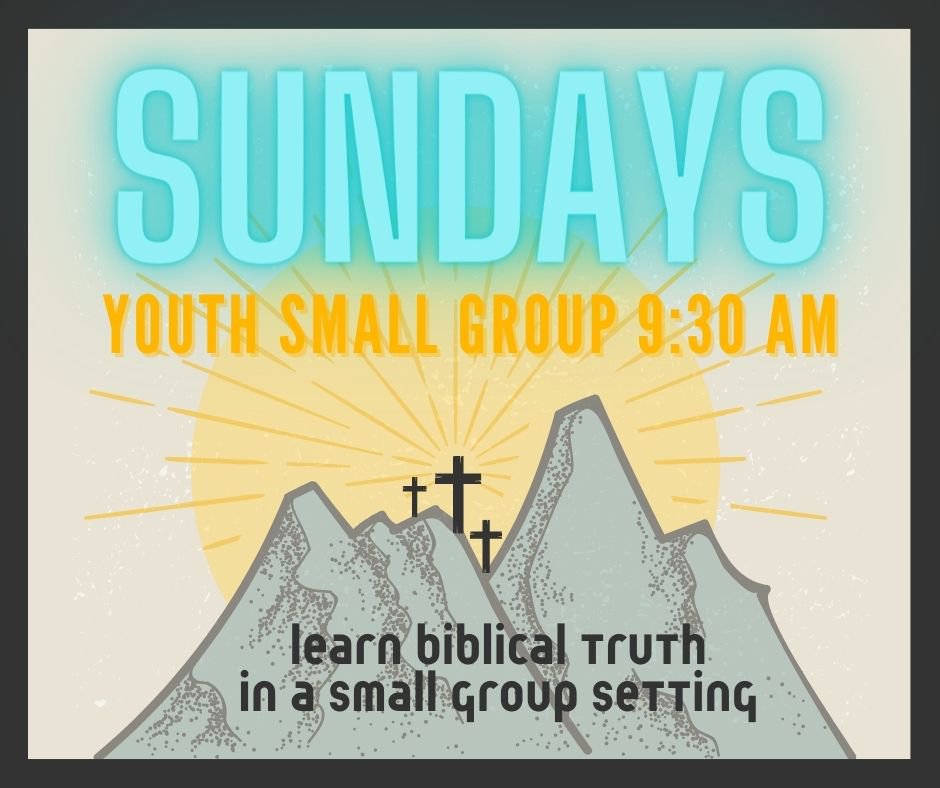 SUNDAY BIBLE STUDY
9:30 AM - Students in grades 7-12 gather for Bible Study (Sunday School) in the newly remodeled Youth Wing. This time of study enables students to grow in their understanding of biblical principles and how to apply those principles to their everyday life.
WEDNESDAY GATHERINGS DURING THE SCHOOL YEAR
These weekly gatherings are from 6:15 - 8:10 pm and include dinner, worship and Bible study.
6:15-6:30 - Students hang out in the Family Life Center
6:30-7:00 - Dinner in the Family Life Center
7:00-8:10 - Worship, Lesson and Small Group Breakout
Special Events
Follow Us