Registration is open! For questions, call FBC Hondo 830-426-4047.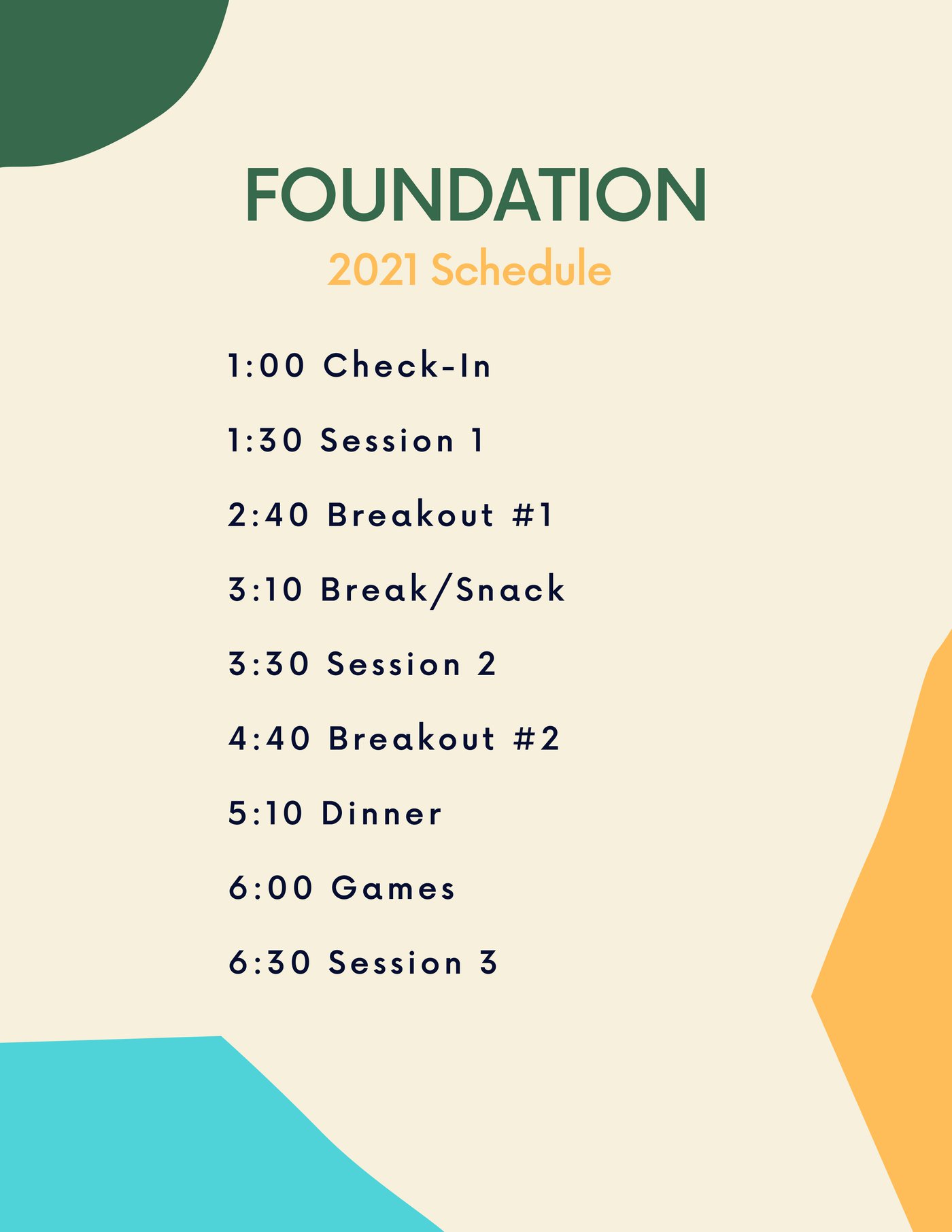 FAQ's
What is this?
-Foundation Student Conference was founded by two students who wanted to offer students the opportunity to learn and know the truth of who Jesus Christ is as the foundation of our salvation.
What does the ticket cost cover?
-The cost of the conference provides one meal, snacks, honorarium for speakers and conference supplies.
What is the planned meal?
-Dinner: Chick-fil-A Sandwich, chips, drink, cookie
*Any specific dietary requests/needs must be made known ahead of time via registration page*
Who can come?
-The conference is open to 6th-12th grade students and church approved adult sponsors.
What if I didn't register ahead of time?
-Anyone unregistered prior to Feb. 13 may come and purchase a ticket at the door, but any "day of" registrants will not be guaranteed the planned meal.
What should I bring?
-Bible, pen, journal, comfortable clothes, jacket
Where is it?
-Foundation Student Conference will be held at First Baptist Church Hondo. 2400 Avenue P, Hondo, TX 78861