Fall Fest @ FBC
We're excited to get together with our community again! Come celebrate the fall season with us from 6-8pm on October 30th! Bring your family for a free hotdog supper, bounce houses, popcorn, games and more!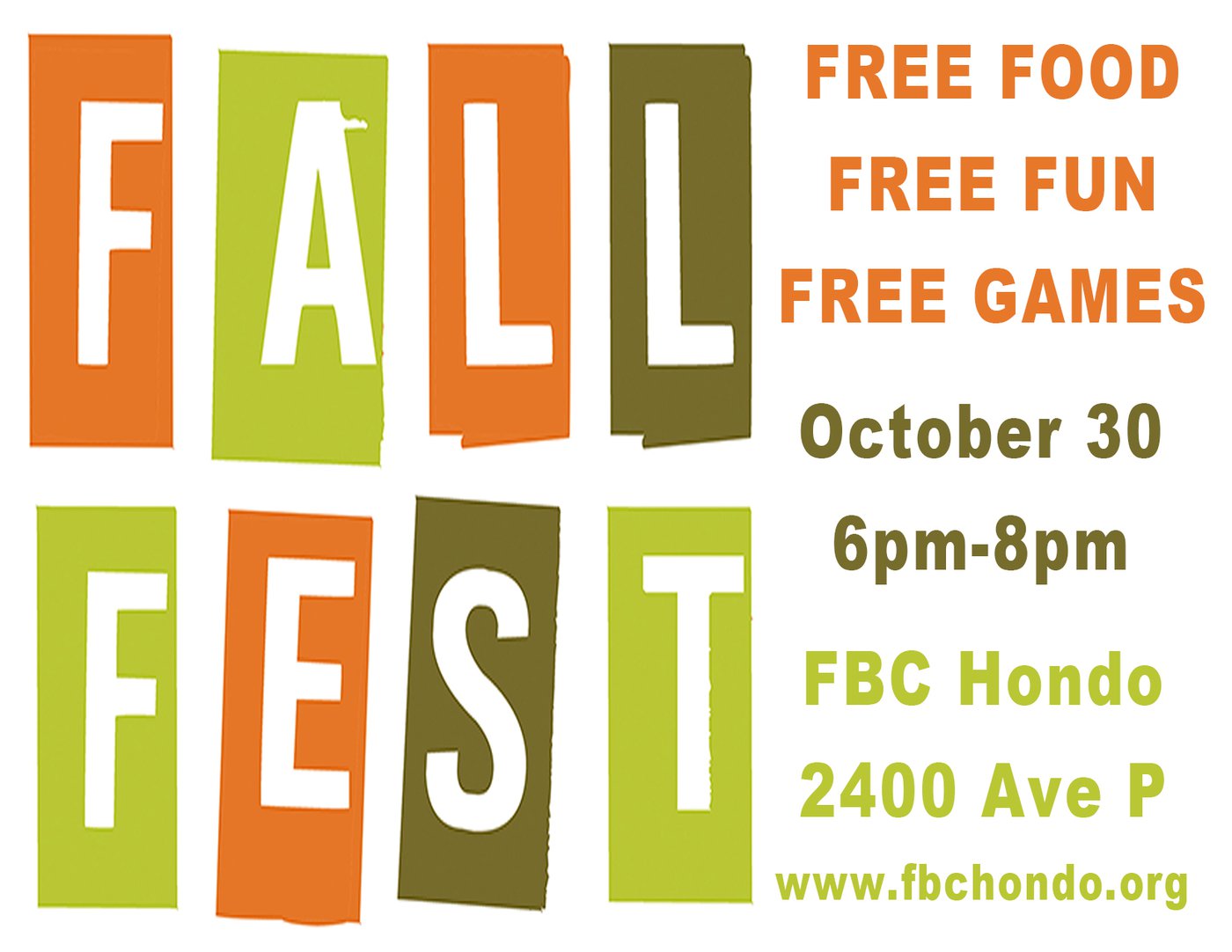 Fall Fest is a great opportunity to love on our community. Before the pandemic we averaged about 800 attendees each year. An event of this magnitude requires volunteer manpower! We need your help! If you're interested in being a part of this outreach event, fill out the form below with your areas of interest/availability and we'll get back to you!
Schedule for the 30th:
3-5pm: Set-up booths and start grilling hotdogs
5-6pm: Volunteer Dinner and game assignments
6-8pm: Event time!
8-9pm: Clean-up booths
Volunteer Interest Form